Project Manager
Amanda Smith has had a passion for event planning and project management since her youth when she discovered how to use her organizational skills to make a difference in the lives of others by facilitating multiple charitable fundraisers and awareness events. She grew up in the greater Rochester area and earned her A.A.S in Event Planning at Monroe Community College in 2016. Amanda is currently working to obtain her B.S. in Sports, Entertainment and Event Management from Johnson and Wales University. From 2017-2018, Amanda served as Assistant Events Director at The Rivers Organization, Inc. where she managed events, continuing education, New York State compliance and volunteers for professional associations in Upstate New York. Amanda joined Aria Strategies as a Project Manager in November 2018. She is dedicated to growing her knowledge and experience with the goal of serving those around her.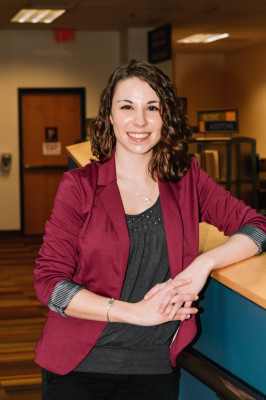 Project Associate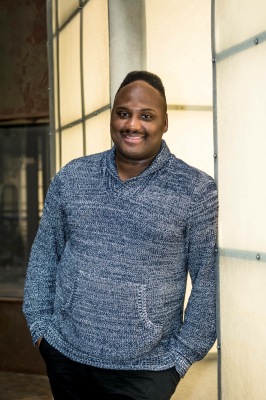 Carrington Reynolds was born and raised in the Rochester, New York area and is a proud graduate of the Rochester City School District. Carrington has devoted his career to programs that support childhood healthy weight and prides himself on attention to detail in customer service. Carrington worked with the Greater Rochester Health Foundation from September 2013 to November 2016. He was a member of the 5-2-1-0 Healthy Hero Street Team and has worked as program staff on Health Foundation-funded programs in the Rochester City School District. Carrington joined Aria Strategies LLC as a Project Associate in August 2016. 
Chief Financial Officer
Christopher began his career in banking, both on the retail consumer and small business sides of the industry, as well as residential mortgage lending, branch-based unsecured consumer lending, and small business lending. Since 2006, he has been with Consumer Credit Counseling Service of Rochester, Inc. d/b/a RethinkingDebt.org and in May of 2012, was promoted to Director of Operations & Finance. Christopher is passionate about financial literacy and capability enhancement and is working to increase equitable community participation in our financial systems. Christopher graduated from the University of Rochester and earned his Executive MBA from the Rochester Institute of Technology in November of 2011.  Christopher joined Aria Strategies LLC in April of 2018 as Chief Financial Officer while continuing in his Director of Operations & Finance capacity at CCCS of Rochester. Christopher currently serves on the Investment Committee and Retirement Committee of Planned Parenthood of Western & Central NY, and on the Board of Directors of the YMCA Camp Cory. Christopher volunteers as a support parent for Cub Scouts, and a Merit Badge Counselor for Boy Scouts of America. Christopher is a member of the NFCC Creditor Relations Council, Legislative Council, the Council of Agency Executives COO Group, and the Council of Agency Executives CFO Group. Christopher is a member of professional affiliate organizations Finance Executives International, International Management Accountants, and RochesterCFO.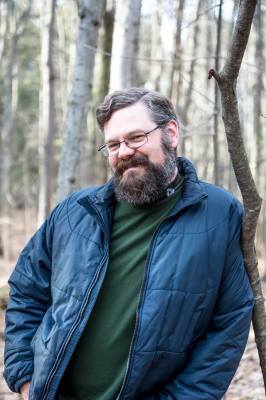 We are adding to our team!
Stay tuned for
big
news...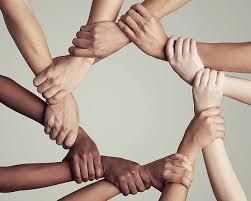 Special Projects
Ricardo Adams serves the community through his work at Center for Youth, and as a public education advocate. He is the president of the Board of Directors for the Flying Squirrel Community Space and an activist in the community. Ricardo lives with his family in Rochester, New York and supports his children and their peers in their educational journey in the Rochester City School District. Ricardo joined the Aria Strategies in October 2018 and supports special projects.
Special Projects
For the last 8 years Ashley has worked in the heart of the social justice movement in Rochester, New York. She began first as an Advocate with Refugees helping Refugees, then as the Fight for 15 Lead Organizer and Racial Justice Organizer for Metro justice. Ashley is currently the state-wide Lead Organizer on criminal justice reform on the FREENY campaign at Just leadership USA. Ashley serves as chair of the Advisory Board for the YWCA of Rochester where she works with families directly affected by homelessness, addiction, re-entry and domestic abuse. She is the co-leader and Diversity Chair for Action Together Rochester, where she fights for progressive causes through collaboration, education, equity and advocacy in our community. She joined Aria Strategies in October 2018 as Operations Manager while continuing in her capacity as a criminal justice reform advocate and community organizer. Ashley shifted her focus at Aria Strategies to Special Projects in February 2019.  Ashley strives every day to love mercy, pursue justice and walk humbly before her God.